Platforms for
Partners
Visibility

Increase your visibility with the Up2Europe Partner Platforms solutions

Existing Network

Get into a European partner community to maximise your opportunities for cooperation

Matchmaking Tools

Find partners using adapted tools and services based on your needs
Platforms for Ideas, Projects and Ecosystems
For any group of partners looking for a space, an access point or matchmaking tool to increase their visibility and strengthen their cooperation activities.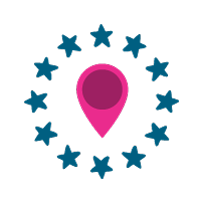 Up

2

Europe can join your consortium
as a technical partner for your communication strategy
Call for Partners
SPACE
Want people to know what you're up to?
This space is dedicated for you and your working Partners to gain more visibility.
Here is where you introduce your idea, activity or Partnership to the Up2Europe community.
Who can use this space?
A space for Partners linked to a Call for Proposal
A space for Partners linked to an Idea
An open space for new Partners
Are you interested in this platform?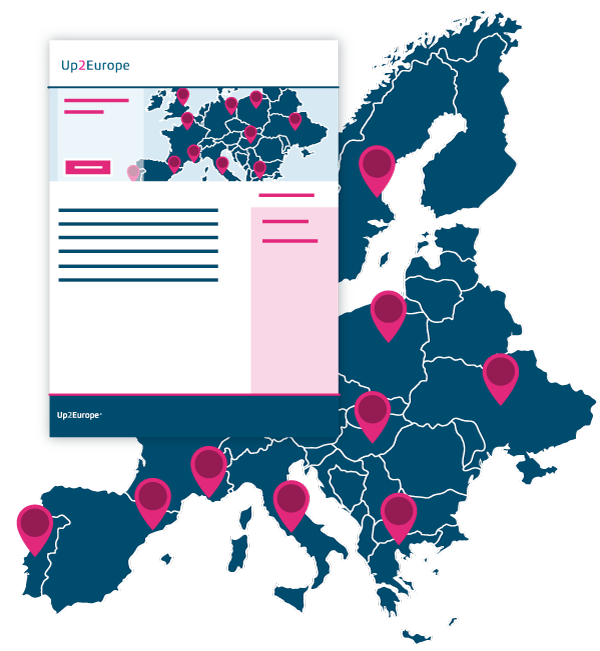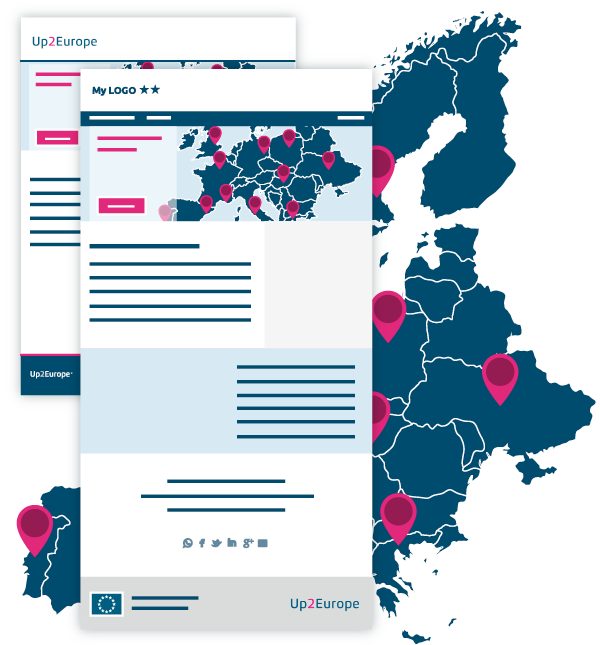 WEBSITE
Project
Need a website to disseminate your project activities?
This is a space for you to improve the visibility of your project, activity and partnership.
Who can use this space?
Formed consortiums looking for a fast web solution
A European Project Consortium looking for a way to reach a wider audience
Are you interested in this platform?
PLATFORM
Matchmaking
Looking for a web tool to drive your cooperation strategy?
This product gives you a full set of tools for partner matchmaking.
It helps Clusters, Business Support Organizations or Semi-private bodies attract more opportunities with new Partners. Wider visibility from Up2Europe guarantees an easy way to involve new Partners.
Who can use this space?
Private bodies interested in developing activities in their sector
Existing clusters working in a given area which are searching for a support platform
Are you interested in this platform?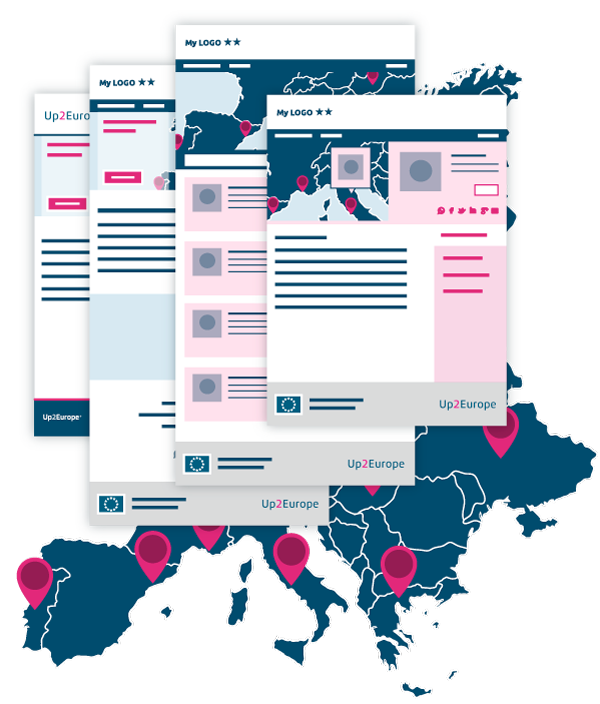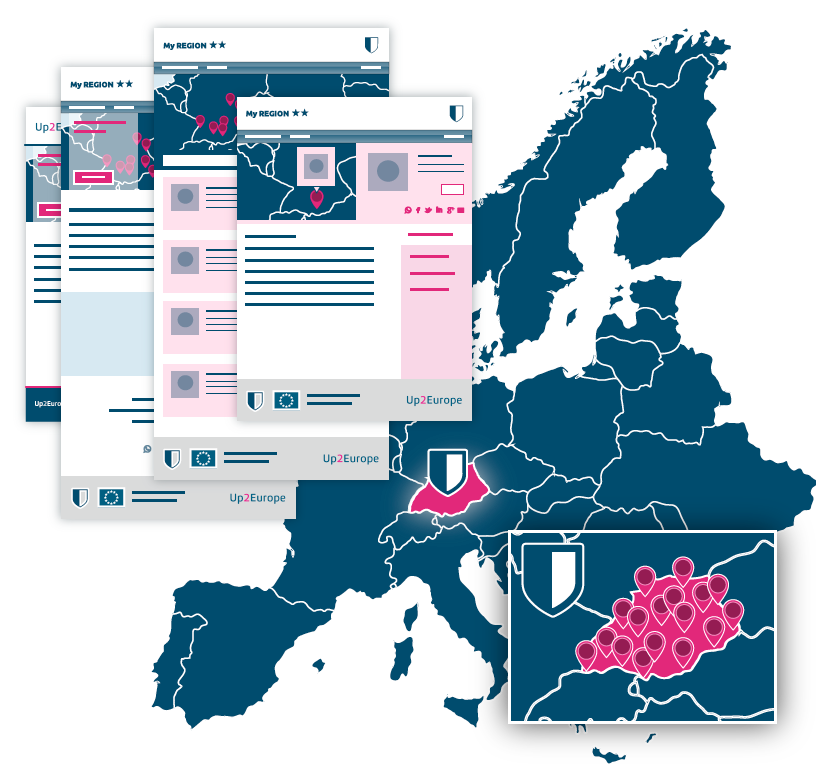 PLATFORM
Accelerator
Let's raise more funding for the cooperation in your territory
This product is designed for public entities only and gives you a powerful set of tools for partner matchmaking.
Partners with coordinates inside the given territory will be automatically included in the Platform.
A communication strategy must follow the deployment of such a platform in order to improve the results.
Who can use this space?
Public bodies interested in increasing the cooperation activities in their administrative territory
Regional authorities looking for a way to converge more European funding
Are you interested in this platform?
Up
2

Europe Partner Profile

Registration, Profile Page, Map, Contact Form
Interactive Map
With all Partner members
Membership Logo on Up
2

Europe

All profile members will be tagged on Up2Europe with a membership logo of your Platform.
Maximum number of Partners
Allowed to be part of your Platform
Website
With a modern and responsive interface (myplatform.up2europe.eu)
Web Platform
Advanced features focused on Partner matchmaking
Partner Searching Tools
Search for Partners geographically, with keywords or by Text Matching
Idea publication
Propose Idea and Call for Partners requests
Membership Acceptance
Member access criteria

Join Us
Button

Join Us
Button

Geographical
Coordinates
Experts Area
Experts provided by the public Authority in charge of helping and supporting the Partners in your platform
Communication Strategy
Adapted case by case to increase the impact of such a Platform
Extra Pages
Used to introduce activities, projects, events
Call Publishing
Ready to disseminate one or more Calls related to your Project
Custom Functions
Ready to improve the quality of your tools for a better user experience
Need More Features?

Let's Talk
We'll go the distance to meet your needs!